I LIKE TRAINS
Village Underground, Shoreditch, London.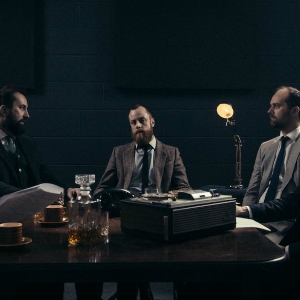 16+ only. 16s to 17s must be accompanied by an adult. No refunds will be given for incorrectly booked tickets.
More information about I LIKE TRAINS tickets
We look forward to welcoming you back to our dancefloor! This moment has been a long time coming but it's important that we approach it with caution and with some considered measures in place.
A negative test result or NHS COVID pass is a condition of entry
Negative test
In order to protect staff and customers as much as possible, we ask everyone who is attending one of our events to:


- Order lateral flow tests online or pick them up at a pharmacy and/or chemist. You can order them online here: gov.uk/order-coronavirus-rapid-lateral-flow-tests


- Take a test on the day of the event


- Take a picture of your negative test alongside your passport or driving license with your


photo clearly visible


- Report your test result on the NHS website in order to receive an email/text confirming


your negative result. The link is here:
nhs.uk/conditions/coronavirus-covid-19/testing/get-tested-for-coronavirus


- We will match the time the email/text is received to the time the photo was taken


This is mandatory and we will refuse entry to anyone who is unable to provide evidence of a negative test result.
NHS Covid Pass
We encourage you to get your Covid Pass through the NHS website or app – find more info here: nhs.uk/conditions/coronavirus-covid-19/covid-pass
If you choose to use your Covid Pass, it will have to show at least one of the following:


- Proof that you are fully vaccinated against Covid – this means two weeks after receiving


your second jab (a certificate of full vaccine from another country will also be accepted
if you are from outside the UK)


- Proof of a negative test taken on the day of the event (or no later than 48 hours before


the event if you take a PCR test)


- Proof that you have tested positive for Covid in the last 6 months and have now finished


isolating
Team members and performers will be asked to provide a negative test result or show their Covid Pass prior to entering the venue.
Masks and other safety measures
Team members will be wearing masks and other safety precautions will be put into place so we can be together again in a responsible way. No one will force you to wear a mask, but we encourage everyone to do so.
We will increase cleaning, air circulation, temperature checks upon entry and provide hand sanitising points around the venue.
Do not travel to the venue if you are displaying any of the following:


- feeling unwell – feeling like you have a cold or coming down with something


- a high temperature – this means you feel hot to touch on your chest or back


- a new, continuous cough – this means coughing a lot for more than an hour, or 3 or


more coughing episodes in 24 hours (if you usually have a cough, it may be worse than usual)


- a loss or change to your sense of smell or taste – this means you've noticed you cannot smell or taste anything, or things smell or taste different to normal


Please stay home if you have even a hint of symptoms. If you go out with a mild cough or a mild headache and that ends up getting the venue pinged, that's 10 days' worth of raves and gigs you could end up cancelling.
Venues have been left to form their own Covid policies with very little guidance from the government. As a team we're putting these measures in place with utmost consideration for the safety of everyone involved. Our policy is laid out to help pave the way out of the pandemic so please be mindful of the systems in place, considerate of others and be patient with our staff.
THANK YOU!